Nano Arthroscopy
The state-of-the-art NanoScope™ imaging system is the first medical-grade, 3-in-1, chip-on-tip, single-use camera system. The NanoScope system combines the latest technology in 1 mm imaging sensors, LED lighting, image management, and OR integration with an intuitive tablet control. The NanoScope system provides a new option to MRI imaging, second-look arthroscopy, and image-guided injections that can be placed precisely under direct arthroscopic image control.
The minimally invasive patient experience and unlimited atraumatic access to joint spaces make the NanoScope system and Nano arthroscopy instrumentation the clear choice for instant diagnostic imaging and less invasive arthroscopic procedures
Dr Kennedy was the first to use this as an in office procedure, offering needle arthroscopy.
Since 2019, Dr. Kennedy has performed hundreds of these procedures and is consider a world pioneer and expert on Nano Arthroscopy.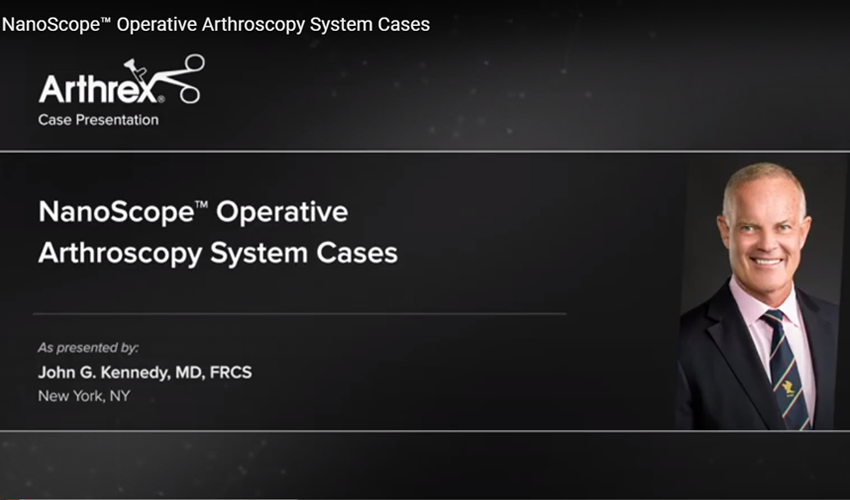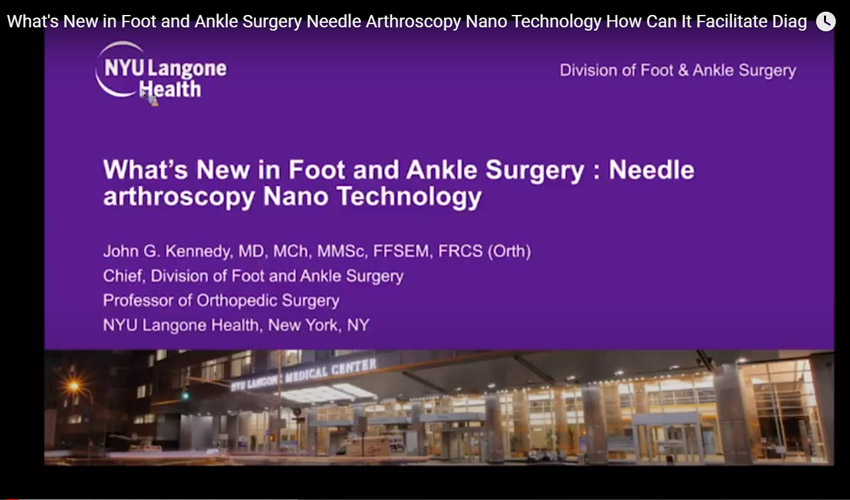 Dr. John Kennedy on the impact of nanoscopes in orthopedics, sports medicine
John Kennedy, MD, chief of the division of foot and ankle surgery and professor in the department of orthopedic surgery at NYU Langone, performed an ankle debridement with a new visualization device at New York City-based NYU Langone in September.
Read More
Nano-Instrumentation Achieves Superior Foot & Ankle Outcomes—Outside the Operating Room
The nano-instrumentation technique applies a leading-edge visualization system combining imaging sensors, LED light, and image management to perform minimally invasive arthroscopy and guide injections in tight joint spaces that have previously been difficult to visualize.
Read More
NYU Langone Conducts First Foot & Ankle Arthroscopic Treatment with New Visualization Technology
John G. Kennedy, MD, chief of the Division of Foot and Ankle Surgery and professor in the Department of Orthopedic Surgery at NYU Langone, performed an ankle debridement—a technique to "clean out" bone spurs and scar tissue from the ankle of an athlete who had previous cartilage restoration surgery—as the first procedure using the new system.
Read More