Fat Cells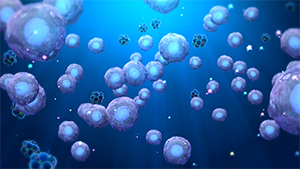 Dr. Kennedy and his team have been in the forefront of investigating and utilizing fat cells and their derivatives in the treatment of musculoskeletal injuries. In the United States the only product derived from fat that the FDA will allow us to use is micronized adipose tissue. (MAT) Adipose tissue (or fat cells) are typically taken from the patient's abdomen, but may be taken from the flanks or buttocks while the patients is in the operating room. Newer techniques allow this to be performed in the clinic under local anesthetic. Fat cells are mechanically broken down to reveal pericytes or stem cells, as well as a stromovascular fraction (SVF). Growth factors, anti-inflammatory and stem cells are in abundance in fat cells and have been used to treat a plethora of conditions. There are different types of fat cells including: cultured fat stem cells, enzymatically cleaved stem cells, as well as mechanically agitated tissue with fat system cells or pericytes. It acts as an immune modulator and chondroprotective agent. Fat may be used for the same conditions as listed for PRP and CBMA.
Articles by Dr KS Team
Shimozono Y, Fortier LA, Brown D, Kennedy JG. Adipose-Based Therapies for Knee Pain-Fat or Fiction. J Knee Surg. 2019 Jan;32(1):55-64. doi: 10.1055/s-0038-1672155. Epub 2018 Nov 30. PMID: 30500974.
Hurley ET, Yasui Y, Gianakos AL, et al. Limited evidence for adipose-derived stem cell therapy on the treatment of osteoarthritis. Knee Surg Sports Traumatol Arthrosc. 2018;26(11):3499-3507. doi:10.1007/s00167-018-4955-x
Shimozono Y, Dankert JF, Kennedy JG. Arthroscopic Debridement and Autologous Micronized Adipose Tissue Injection in the Treatment of Advanced-Stage Posttraumatic Osteoarthritis of the Ankle [published online ahead of print, 2020 Aug 6]. Cartilage. 2020;1947603520946364. doi:10.1177/1947603520946364
Related Topics